Spotify Pride 2018
I worked on Spotify's design system for Pride 2018. This project was a big one. I got to work on playlist covers, a billboard for Big Freedia, posters featuring LGBTQ+ artists that were displayed in different offices around the globe, a website for a Queer Eye partnership, tshirts for the parade and a drag show invitation. I also worked closely with queer artists to create murals celebrating iconic LGBTQ+ neighborhoods.
I got really excited by the opportunity to work on something that means so much to me. I'm a bit skeptical when big corporations "support" causes like this, but I'm proud of our team and how Spotify, as a company, has a super inclusive environment and is supporting (and promoting to a broad audience) LGBTQ+ artists beyond a superficial level. 🌈
Posters throughout Spotify offices highlighted emerging artists that represent the broad spectrum and diversity within the community.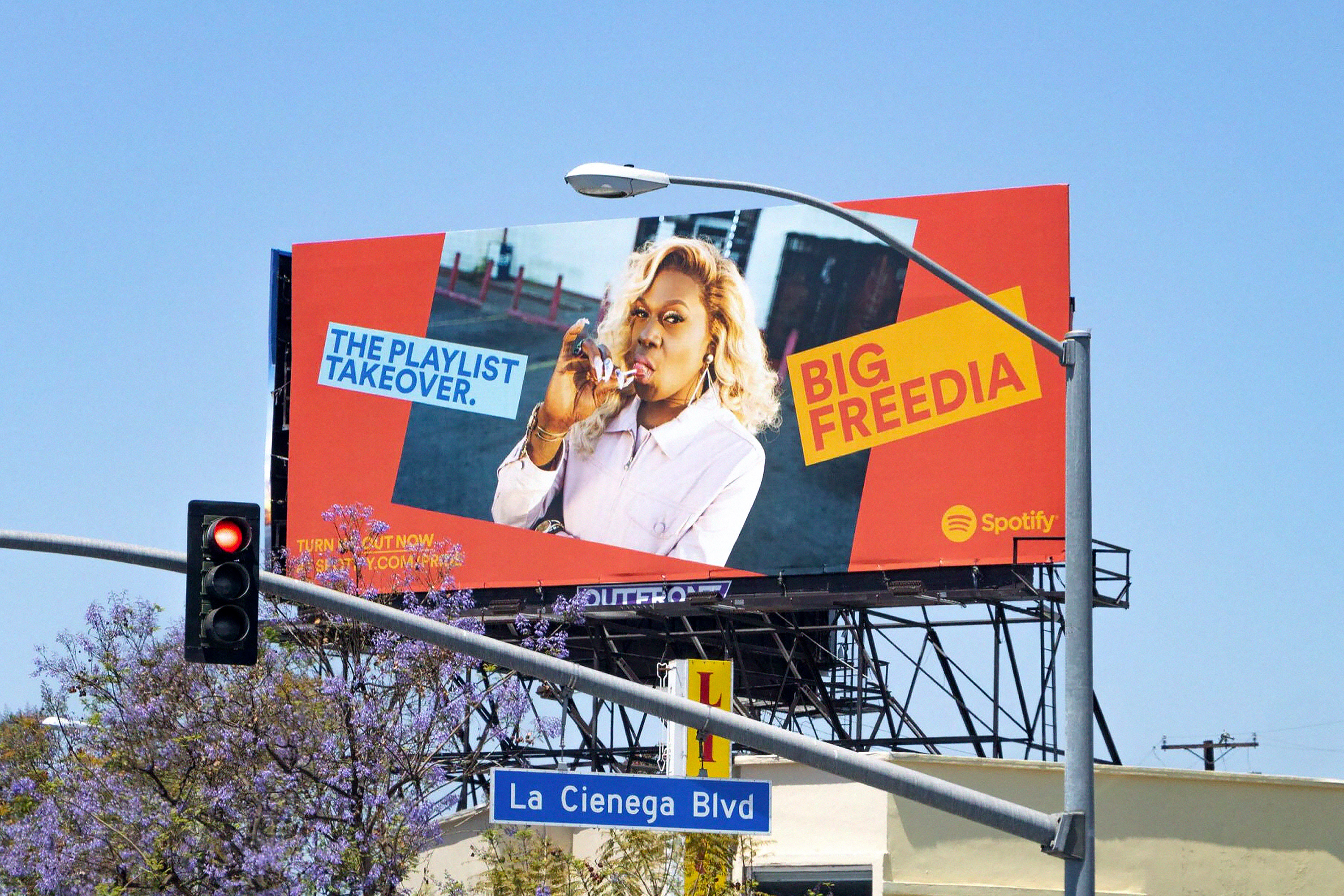 The nicest thing ever about this project was to collaborate with LGBTQ+ artists to create murals celebrating different neighboorhods:
John Isle, in NYC
Maia Boakye, in Toronto
Virginia Zamora, in MIAMI.
Credits
Global Executive Creative Director: Alex Bodman
Gobal Brand Design Director: Rasmus Wangelin
Design lead and artist's curation: Felipe Rocha
Creative Team: Alex Reinoso, Spencer Hansen
Extended Team:
Jackie Santos, Alexandra Tanguay, Christine Andrén, Belinda Lopez, Tara Fraser, Colette McIntyre, Davis Najdecki, Jeong Park
Artists:
John Lisle
Virginia Zamora
Maia Boakye
Crystal Vielula